Crowdsourcing ProjectPublished on 19.05.2020
Streetwise: Survey on your spatial perception
There are thousands of maps - but none shows the quality of the room from the population's perspective. How do we perceive our living space? How do we experience the atmosphere of a place? Where do we feel safe?
Spaces influence us positively or negatively. The Streetwise cooperation project in the Zurich metropolitan area seeks to gather the population's assessment in terms of security of living spaces. By evaluating image pairs, the system learns how to assess locations independently. This initiative will create the first map of living spaces quality in Switzerland.
Human-IST collaborates as a development partner for Streetwise together with IVO AG and Datalets.
To help us with the crowdsourcing, simply follow these steps:
Go to the survey webpage and click on Zur Umfrage. You can read the instructions if you have German language knowledge; otherwise, please continue reading the next points.
You'll be shown pairs of pictures from which you will have to imagine you are at those places and then you will have to decide where would feel safer, from the perspective of a pedestrian, cyclists, or skater. You can tap an image to enlarge it and examine it more in detail.
Click left (links) or right (rechts) for your selection. Can't you make up your mind? Then choose undecided (unentschieden).
A little tip as a cell phone user: hold the cell phone on landscape mode for a better view!
Your participation in the survey and its distribution is decisive for reaching the goals. Take part now and win an iPhone 11.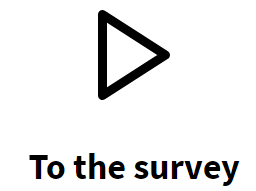 ---