Luis Terán
Priv.-Doz., Senior Researcher, and Lecturer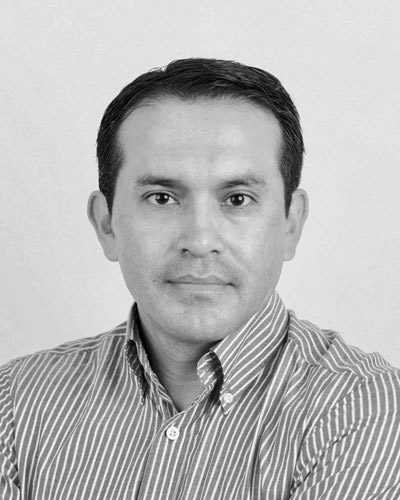 Contact :
Dr. Luis Terán
Human-IST Institute
Boulevard de Pérolles 90
1700 FRIBOURG
Switzerland
External webpage:
| | |
| --- | --- |
| Office : | PER21 - A404 |
| E-mail : | luis.teran(at)unifr.ch |
| Phone : | +41 26 300 92 98 |
| ORCID : | 0000-0002-0503-511X |
Short Biography
Luis Terán (1979) is currently working as a lecturer at the Lucerne University of Applied Sciences and Arts and a senior researcher in cognitive computing at the Human-IST Institute, University of Fribourg, Switzerland. Former visiting scholar at the University of Bern, and academic guest at the University of Zurich. He was also appointed Full Professor at Universidad de Las Fuerzas Armadas (ESPE), Ecuador until October 2020. He obtained a Ph.D. and a habilitation in computer science from the University of Fribourg. In 2009, he finished an M.Sc in communication systems from the Federal Institute of Technology (EPFL), Lausanne, Switzerland. In 2004, he received a B.Sc in electronics and telecommunications from Escuela Politécnica Nacional, Quito, Ecuador. His research interests include Data Science, digitalization, information systems, machine learning, explainable artificial intelligence, recommender systems, human-centered computing, e-business, e-government, e-participation, e-democracy, e-health, and fuzzy classification. He was a global chair for the IEEE e-Government Special Technical Community, program chair and main organizer for the International Conference on eDemocracy and eGovernment (ICEDEG), guest editor at IEEE Transactions on Emerging Topics in Computing, Editorial Board Member at the Cooperative Perspective Journal, guest editor at Axioms Open Access Journal, member of the IEEE Task Force on Explainable Fuzzy Systems (TF-EXFS) at the Computational Intelligence Society (CIS), a distinguished exhibitor at IEEE Ecuador Section, and Senior Member at IEEE.